fast shipping

recycled

woman owned
The Complete Goddess Set is your new complete hair care routine. The kit includes:
+  Silky Touch Shampoo is a gentle cleanser that's perfect for your hair whether it's dry, damaged, oily, or healthy. It's full of nurturing ingredients that have the power to replenish your hair's moisture and strength.
+  Silky Touch Conditioner is perfect for providing your hair with an extra dose of hydration after shampooing. It delivers a powerful combination of nutrients that help to soften your locks to promote a healthy-looking shine.
+  Silky Touch Hair Mask is the ultimate transformation for dry, damaged hair. Infused with Fiberhance™ and hyaluronic acid, it nourishes your hair on a deeper level. Enjoy more manageability and an irresistible, velvety texture. 
+  Silky Touch Serum is the perfect hair styling product. Its lightweight formula is a cutting-edge blend of premium ingredients that ensure your hair stays smooth and shiny throughout your day without weighing you down.
+  Silky Touch Hair Fragrance to instantly mesmerize everyone around you with the intoxicating aroma of fresh bergamot, amber, and patchouli. Evoke confidence and as you bask in the power of the divine.
What we use

Hyaluronic acid, Castor oil, Moringa oil, Vitamin E, Hydrolyzed Collagen, Keratin.
What we don't use

Parabens, SLS\SLES, sodium chloride.
Sacred and sustainable

We believe in protecting mother nature. Our products use recyclable packaging, and we never test on animals.
View full details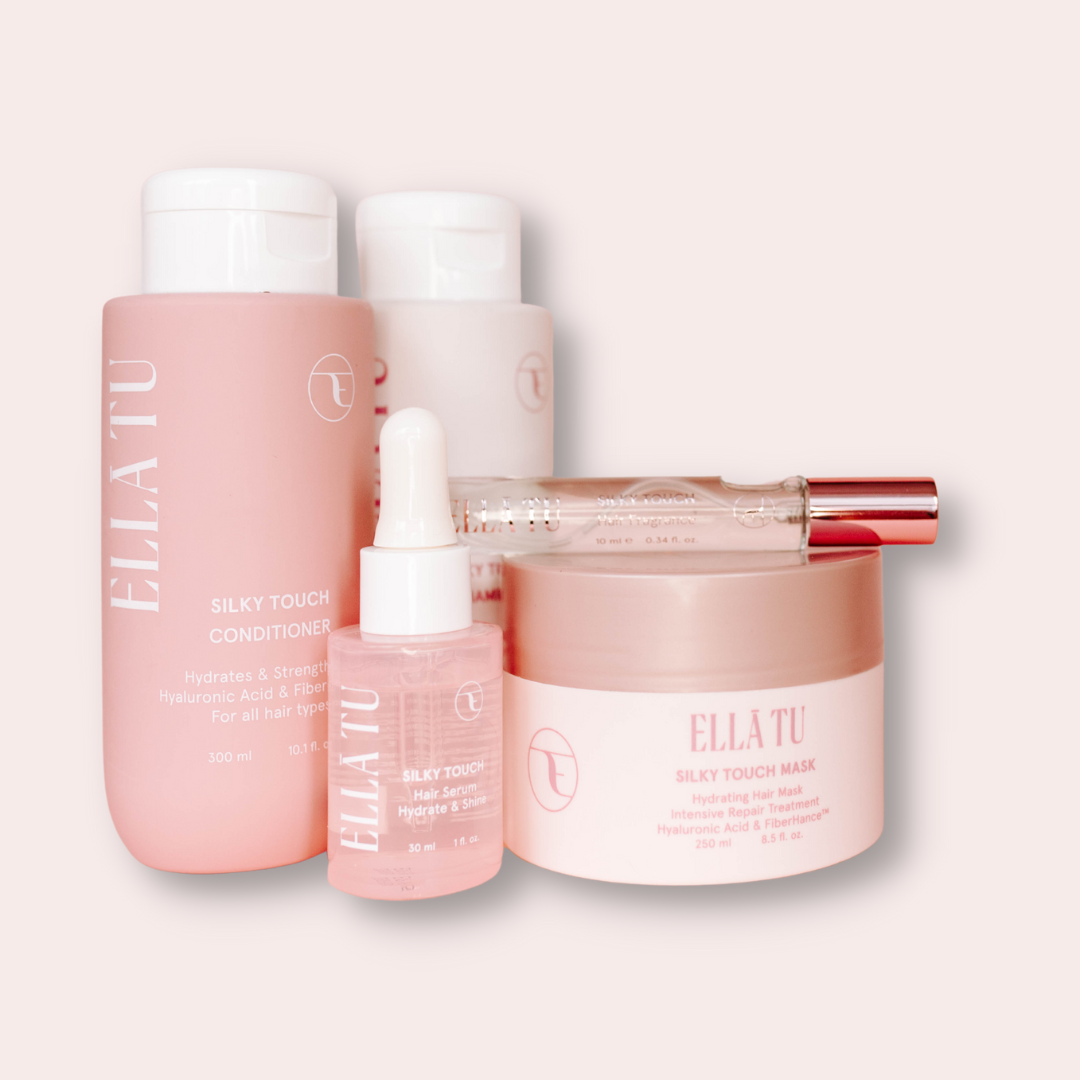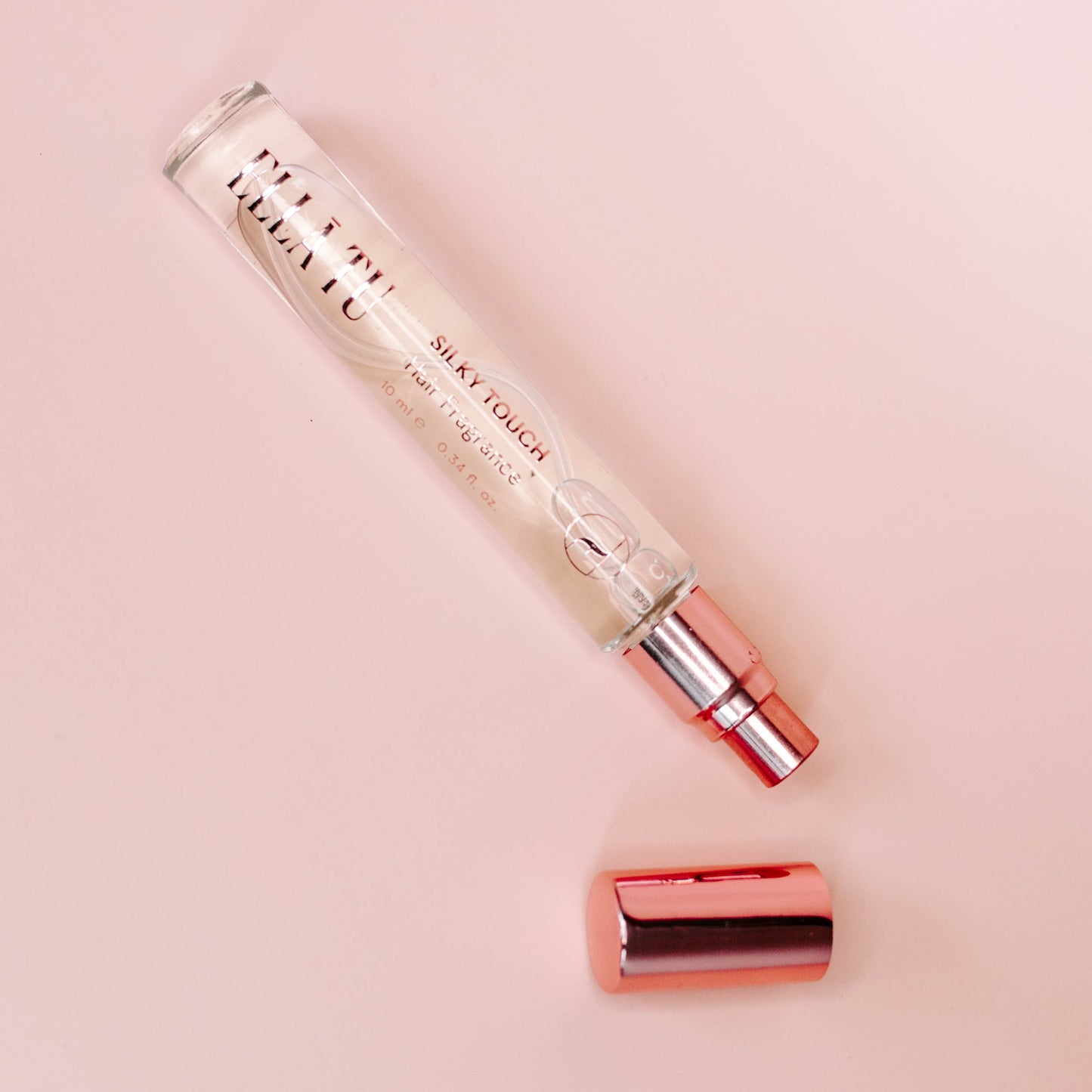 HEAVENLY HYDRATION
Our unique blend of nature's most powerful ingredients saturate your hair with intense moisture and alluring shine. Soothe your scalp and rev up the strength of your hair fibers with moringa oil. Castor oil and vitamin e work together to minimize the environmental impact on your hair and stimulate healthy hair growth.
APPLICATION
The Goddess Hair Kit includes shampoo, conditioner, hair mask, hair serum, and perfume to seal your hair with a long lasting scent.
Notice: The Ellatu Silky Touch Collection ignites the senses and has an otherworldly scent.
Cleanse and Protect Beautiful Hair
Nourish healthy hair. Ellātu Silky Touch Shampoo is a gentle cleanser that is designed to rid your hair of impurities without stripping it of its natural oils.
Our nourishing ingredients:
Moringa Oil encourages softness and shine
Hyaluronic Acid for heavenly hydration 
Fiberhance Solution, patented technology
Gold Vitamin E capsules reduce frizz
Fiberhance™ strengthens broken bonds
My hair has never felt so soft! Using the full treatment left my hair feeling so soft, gave shine and got rid of the frizz. The smell is so gorgeous!
I absolutely love these goddess hair products by Ellātu! The shampoo is super gentle, and my hair felt so much softer after one use. The smell of everything is amazing, I love the hair mask, serum and perfume. The packing is beautiful, overall, I love these products!
Bring out the goddess in you with this amazing hair care.IN LOVE 💕 w| this product!
Not ONLY did my curls feel amazing but my blow out was also perfection!!! I achieved my blowout using these products ONLY no additional products what so EVER! & it seems as though i was able to blow my hair out much faster than usual!! My blowout has been holding up amazing!! No humidity issues & that hair perfume is just magical… i already have clients requesting it… they like "LMK when u gna have that in stock lol." I am very pleased w| the results. I cant wait to try this on my clients!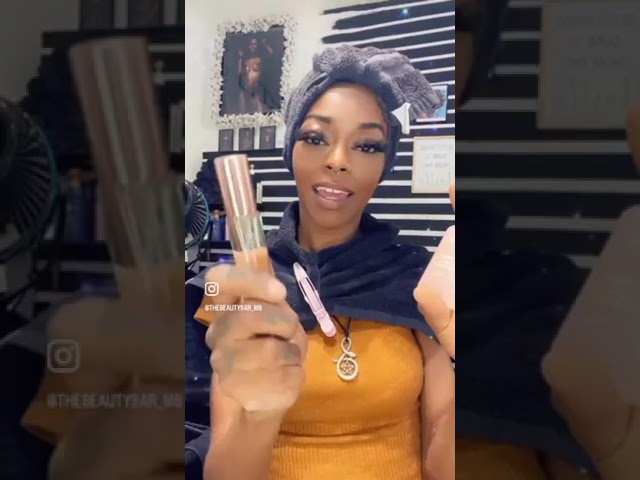 I am very impressed! I have curly hair, which is really hard to maintain, but the Ellatu products left my curls nice, soft and moisturized.